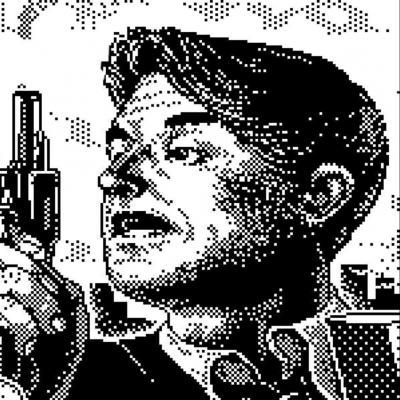 Name:
About me:
Screener:
Yes
Location:
Website:
Joined bestofyoutube.com:
December 2015 (4 years ago)
---
DaveJoyce's latest activity:Video comments:
1.
It's a cool video, but the commentary is kinda cheesy ¯\_(ツ)_/¯
-
3 days ago
2.
My wife is the daughter of Dutch immigrants, but neither of us speak it and I'm not gonna have a lot of success watching that even if it's subtitled and I can find where it's streaming or downloadable. But I would love to watch it and hear the arguments if it indeed emboldens your case.
-
4 days ago
3.
And at the end of the day, who cares? They have the right to be wrong. ¯\_(ツ)_/¯ They only become a threat when they start to gain influence and power and win elective office. Then we have a real problem on our hand and the 1st amendment and ads for what they believe must banned from twitter and Facebook. We can't count on the power of our persuasive and logical arguments.
-
4 days ago
Video submissions:
1.

Are we Doomed?
-
1 week ago
2.

A Message to Climate Alarmists
-
1 week ago
3.

Climate Alarmist Graphs Debunked
-
2 weeks ago
Link submissions:
1.

Norm Macdonald Epic trolling at Bob Saget roast
-
1 year ago
Latest voted videos
1.

What's the Highest Distance You Can Possibly Fall From?
-
1 day ago
2.

23 strange things about life in America (from a Kiwi)
-
1 week ago
3.

Kid vs. Trash can
-
1 week ago
---

Successful

In submissions

Awaiting screening

Already in database

Unsuccessful